WELCOME TO THE
ATOMIC TOY SHOP
MY '72 GRAN TORINO SPORT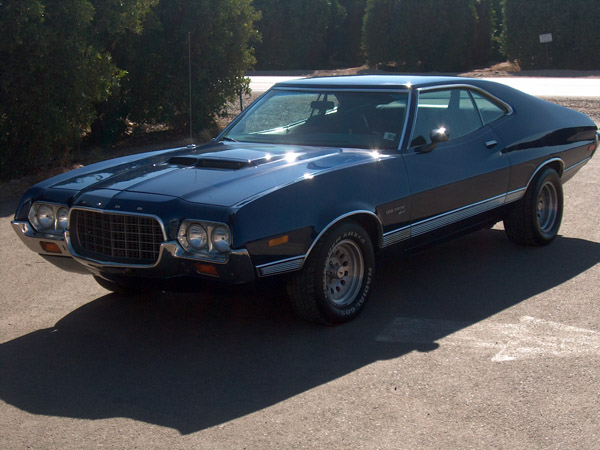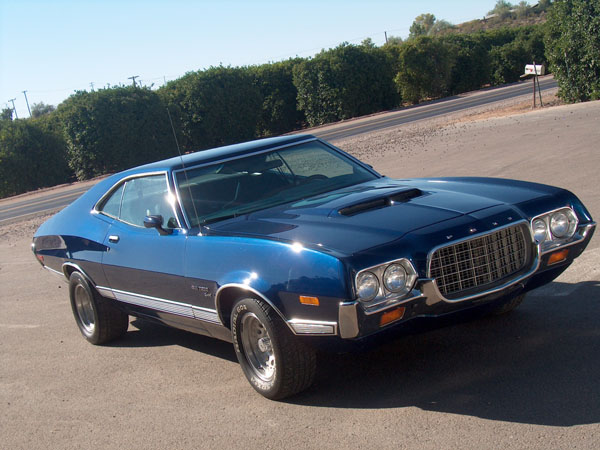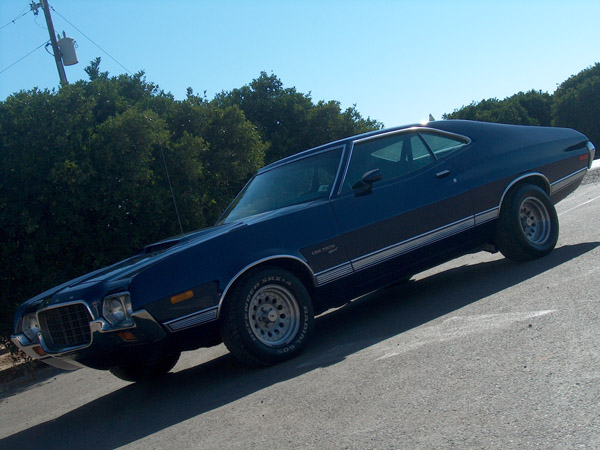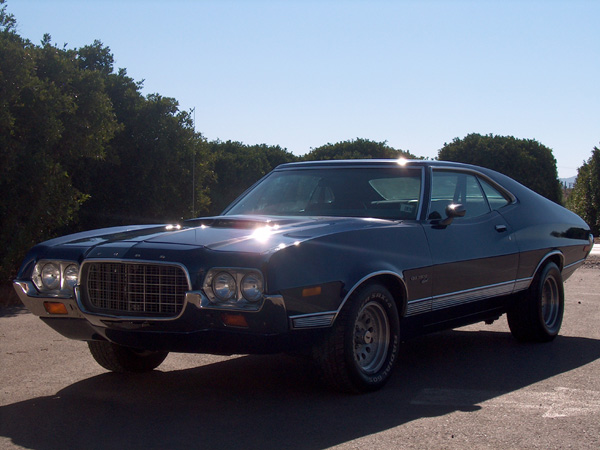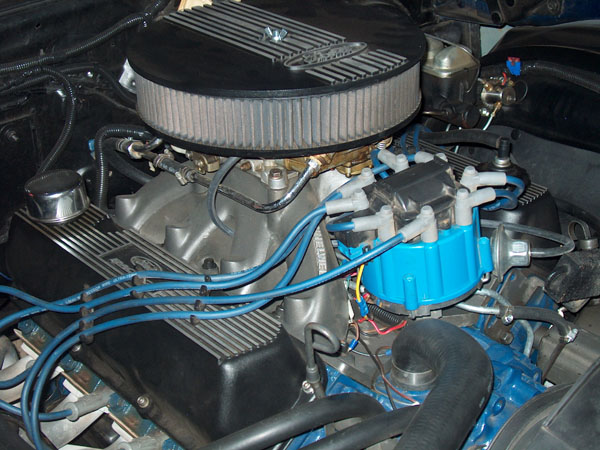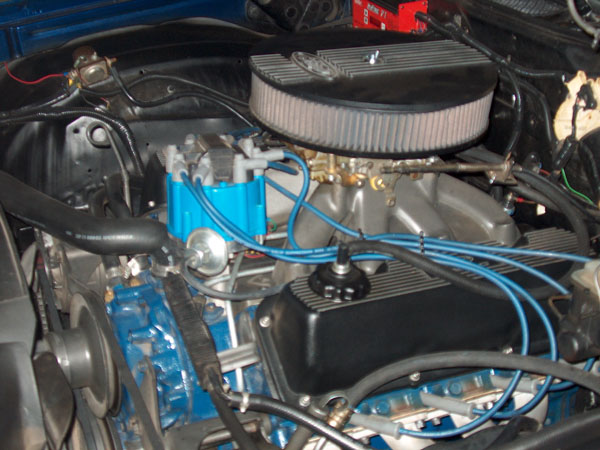 WATCH THE FIRST TRIP DOWN THE TRACK:
The car is basically stock except for the engine. The engine is a rebuilt 351C, stroked to 408 cubic inches. I added the Funnelweb intake manifold with port stuffers, a solid roller cam and forged pistons. The car weighs 4130 lbs. with driver, and at 108mph in the quarter mile, works out to approx. 425HP at the rear wheels. (Just an estimate) Best 1/4 mile ET is 12.72 sec.
BACK TO CARS

All content copyright © 2006-2014, James V. Kratzenstein, All Rights Reserved.